---
The Zaporizhzhia State Medical University (ZSMU) has about 120 years of track record as a major European Medical University. (Students from over 40 countries are studying at the Zaporizhzhia Medical University and India alone has over 1,500 students - studying for the 2nd to the 6th-year medical program (this is the pre-war situation). MD program graduates have the opportunity to take US medical license & work in the USA or can take a license & work in any EU country, including the UK or anywhere in the world.
US and EU Integrated MD curriculum

MD academic programs are offered in English by European and US professors, also with visiting international distinguished medical faculties. Clinicals will be done at Polish hospitals and options. Also, options are available to do clinical at other EU country hospitals and US teaching hospitals (certain conditions would apply).
---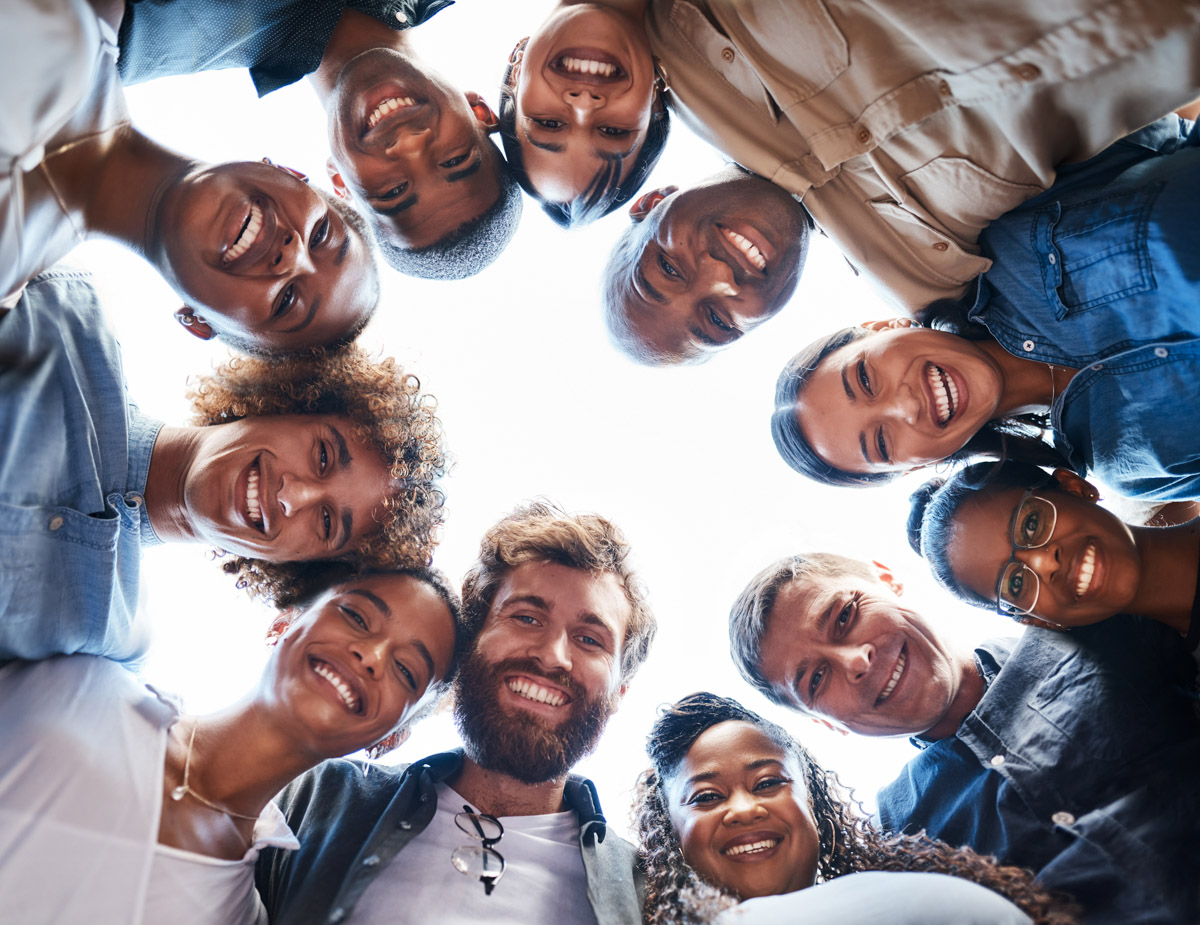 ---
AMA-ZSMU medical campus using modern educational technologies
All students will receive a free laptop with State-of-the-Art educational software to study, take exams and do training, and more; also available e-medical library facilities during the study period.

USMLE PREP COURSES - Students will receive training from the US professors during the 4th & 6th year's program; also available advanced 4 months of optional USMLE training in the USA (some conditions would apply for the US training).
Indian students "1st to 6th years" have the option to do 4 weeks of clinical observation with some major Indian hospitals during summer break with no additional fee.
AMA-ZSMU Indian medical students have the optional 6 months of MCI to face the Eligibility/ PG NEET exam conducted by NMC (MCI) licensing exam training at a major coaching center in India, for those candidates wishing to take an Indian license and practice in India.
Worldwide Degree Recognition: Medical graduates can work in EU countries, the U.S.A., the UK, Australia, India, and worldwide. [Degrees obtained from the ZSMU are accepted worldwide and this includes all European Union countries, Canada, the U.S.A., India, Australia, the UK, and other parts of the world. The Zaporizhzhia State Medical University (ZSMU) is listed in the World Directory of Medical Schools and graduates are eligible to apply for Educational Commission for Foreign Medical Graduates (ECFMG) certification.] Due to these opportunities, ZSMU medical graduates are entitled to practice in their destinations of choice.
MD Program Tuition Fee: US$10,950 per year.
Student Hostel/ dormitory: Available for students, male and female hostel facilities are separate and Indian food is also available. [Candidates can choose individual or shared accommodation as per her/his choice].
All participants are required to pay hostel fees separately to the hostel administration.
Additional information is available here.
---
Additional benefits for attending AMA-ZSMU Medical Campus in Poland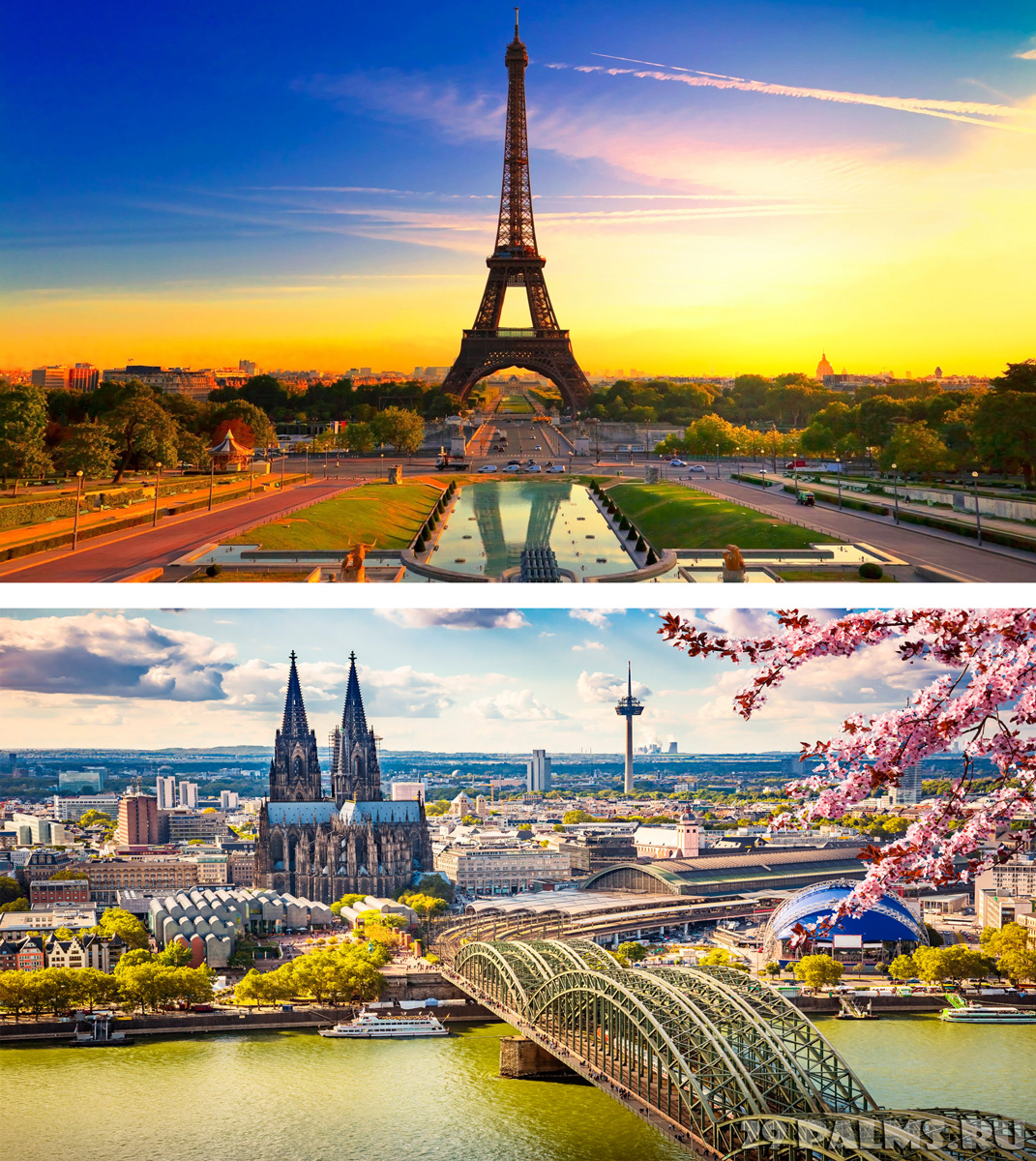 AMA ZSMU Medical Campus students in Poland all have opportunity to participate two to four weeks of study tour program with one of the faculty members to visit some of the teaching hospitals (approved hospitals by the AMA-ZSMU faculty members) in any of the three countries, listed below: Germany, Croatia, Ireland, Netherlands, Italy, France, Austria, Sweden, Norway, Slovakia, Latvia, Lithuania, Estonia.
All AMA-ZSMU Polish Medical Campus students have the opportunity to visit three of the 13 countries listed above (each candidate can participate total three times during the six years study period), with no additional tuition/training fee. The teaching hospital and country selection will depend upon the availability of the teaching hospital at the time & convenience of the faculty member, etc. Also, AMA-ZSMU Medical Campus students in Poland do NOT require any special visa to travel to any one of these countries (these are EU countries), for going with the faculty member for the study tour program. All AMA-ZSMU medical students will have the opportunity to visit at least three countries from the list during the 2nd year to 6th year program. [Participating students are required to take care of the travel, lodging and food expenses during the study tour program, for any of these countries].
Possible to travel to: the USA, the UK, Canada.
For traveling to these three countries (the USA, Canada, and the UK), participating candidates require a visa, and particularly for the USA & Canada, candidates have to go through the US/Canadian visiting visa process and also will have some additional expenses, besides the travel, lodging, and food expenses, for attending the study tour program with the faculty member/s.
Benefits of Attending the study tour program with AMA-ZSMU faculty Member/s: 
The study tour will allow the candidates to gain the experience and knowledge about the visiting  country's healthcare system and medical treatment methods and patient evaluation, etc. [Participants will visit teaching hospitals, clinics, attend seminars, and get exposure to the advanced & latest research methods, etc. Also, candidates get the opportunity to go sightseeing and visiting historical, cultural, and touristic attractive locations on the side during the free time and would make the cross-country study trip educational, professionally valuable, memorable & fun experience). 
Some of the significant benefits of attending AMA-ZSMU Medical Campus Study Tour program with the faculty member in the USA/Canada and or Western Europe:
1. The study tour will allow the candidates to gain experience and knowledge about the Western European/US healthcare system, medical treatment methods, patient evaluation, etc. [Participants visit US/Western European medical universities & science departments of major state universities, teaching hospitals, and clinics, attend seminars and get exposure to the advanced & latest research methods, etc. Moreover, candidates have free time to go sightseeing and visit historical, cultural, and touristic attractions. It makes the US/Western European trip a valuable, memorable & fun experience.]
2. Live, study and acquire medical training in the USA/Canada/UK or other participating Western European countries.
3. Interactions with US/Canadian/Western European clinicians and US and European medical faculty experts.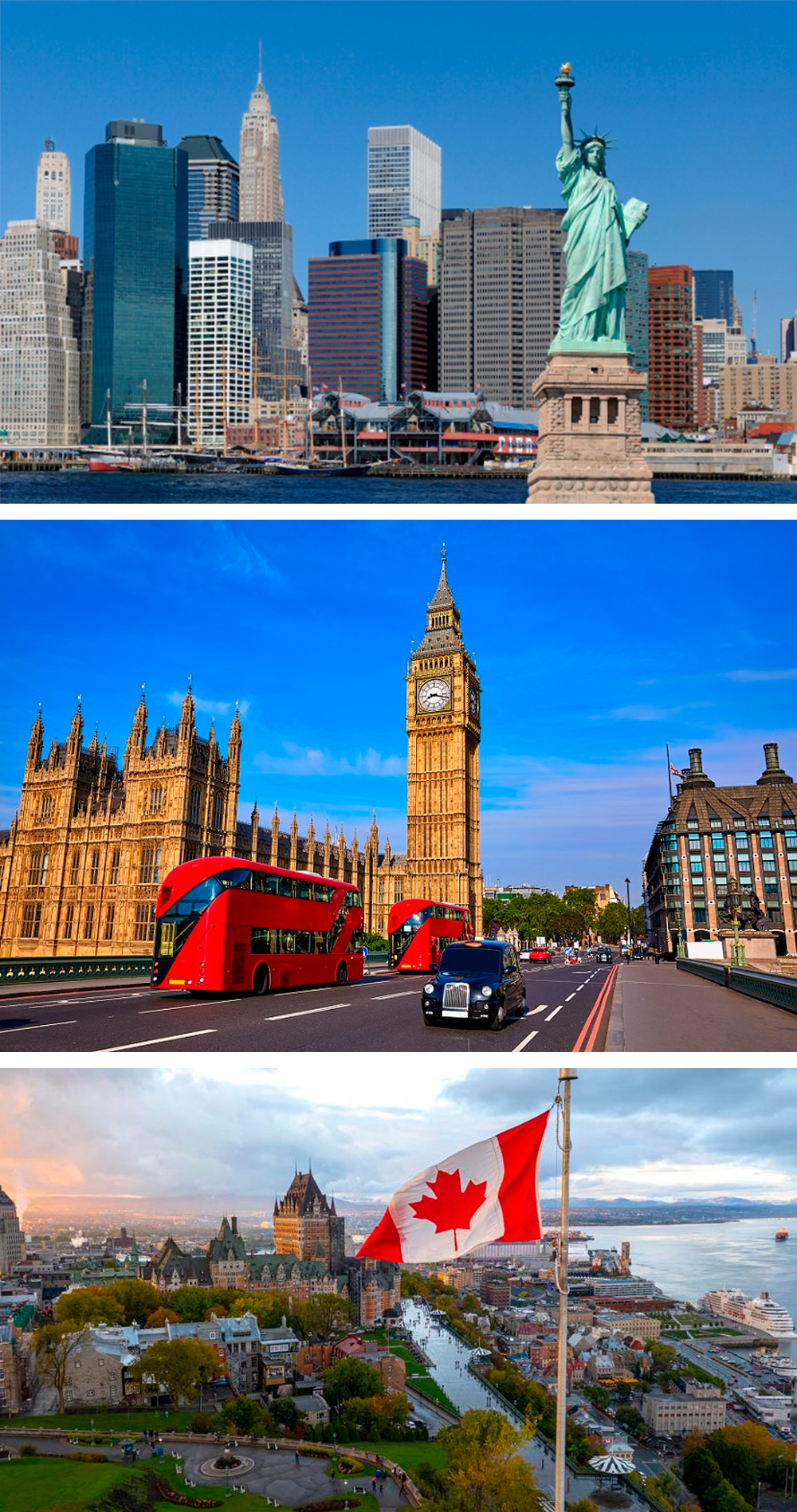 4. Direct exposure to US/Canadian and Western European patients and treatment approaches.
5. Interactions with the US/Western European medical students to learn & understand US/Western European study methods and patient care approaches; perspectives to develop a global professional network with the USA and Western European medical students & medical faculties.
6. Candidates can get opportunities to prepare for the future/further advanced medical training in Western Europe and for taking the USMLE exams (preparing for the US medical licensing exams).
7. Candidates can earn college/university credit through candidate's institution & faculty member approval.
8. Getting a range of new professional opportunities in the candidate's home country and internationally due to the US & Western European medical training and clinical observation exposures.
9. Candidates have a substantial benefit in medical education due to the US and the Western European experience of the study tour medical training program.
10. The study tour program is designed to have a profound experience and life-changing positive impact on the participant's life.
11. The study tour program helps participants develop valuable job skills in medicine and others, including English language proficiency, cultural understanding, tolerance for ambiguity, and self-confidence.
12. Candidates develop high-demand professional/medical skills, like adaptability, communication, self-awareness, and confidence. These skills make the candidate more hirable internationally.
13. As a participant, your first-hand experience of the US and the Western European medical education system will be helpful for the rest of your life.
This study tour will develop a more global mindset, allowing you to interact effectively in your future personal and professional life. 
---
E-library
The medical professionals are in constant need of easy access to the latest information for better care of the patients and the research work. Earlier the access to Medical Information by the Doctor and researcher was difficult because of it being available in the print form only. Now, during the digital revolution, information technology has become too important for the library services to be ignored. Digital library provides rapid and convenient access to the health care information.
Our e-library offers our students the best e-library by ELSEVIER and OSMOSIS. Only a small number of world medical universities offer these kinds of advanced training and teaching tools and methods.
---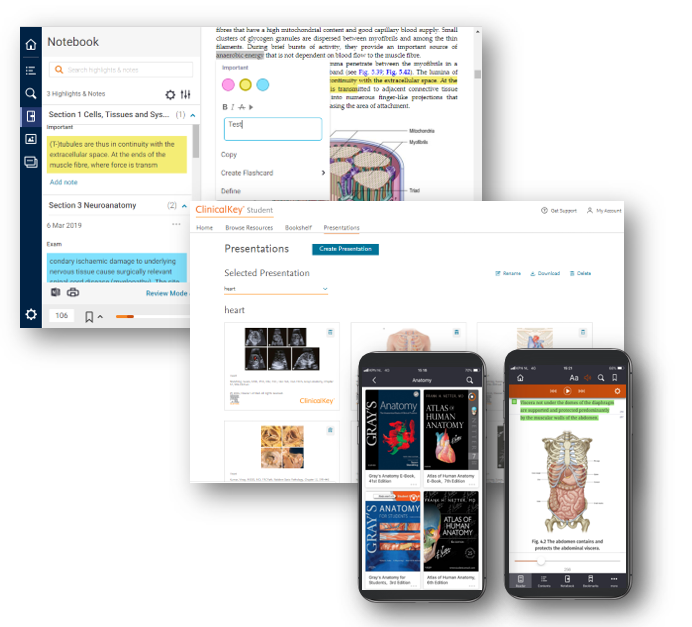 ---
---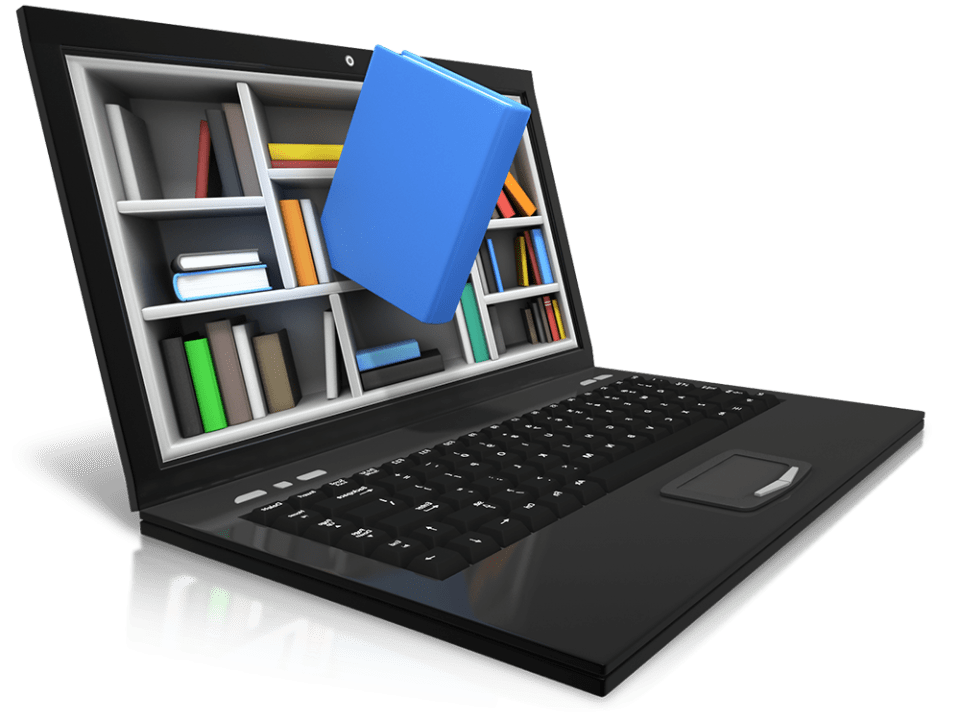 E-LIBRARY

AMA-ZSMU Medical Campus provides а digital library for all medical students, faculties, researchers, and medical trainers; it is also known as an e-library. This is a collection of documents in an organized digital form, available on the internet. The purpose of an e-library is to store, access, and manage magazine articles, books, audio files, images, and video files.
E-library gives the periodic need for additional support in academics as well as practical-experience-based guidance on day-to-day clinics and cases. The user of a digital library need not go to the library physically; students from anywhere can gain access to the same information, as long as an Internet connection is available. A major advantage of digital libraries is that people can gain access 24/7 to information.
In AMA-ZSMU Medical Campus's E-Library, the following contents are available to the students for free access and also enable greater access to the content and can be managed from various locations.
Text Books
MCQ Books
Clinical problem-solving exercise
Hand drawn picture to practice
Hand written notes
Video lecture
Case history
More information about the e-library at AMA-ZSMU Campus is available here.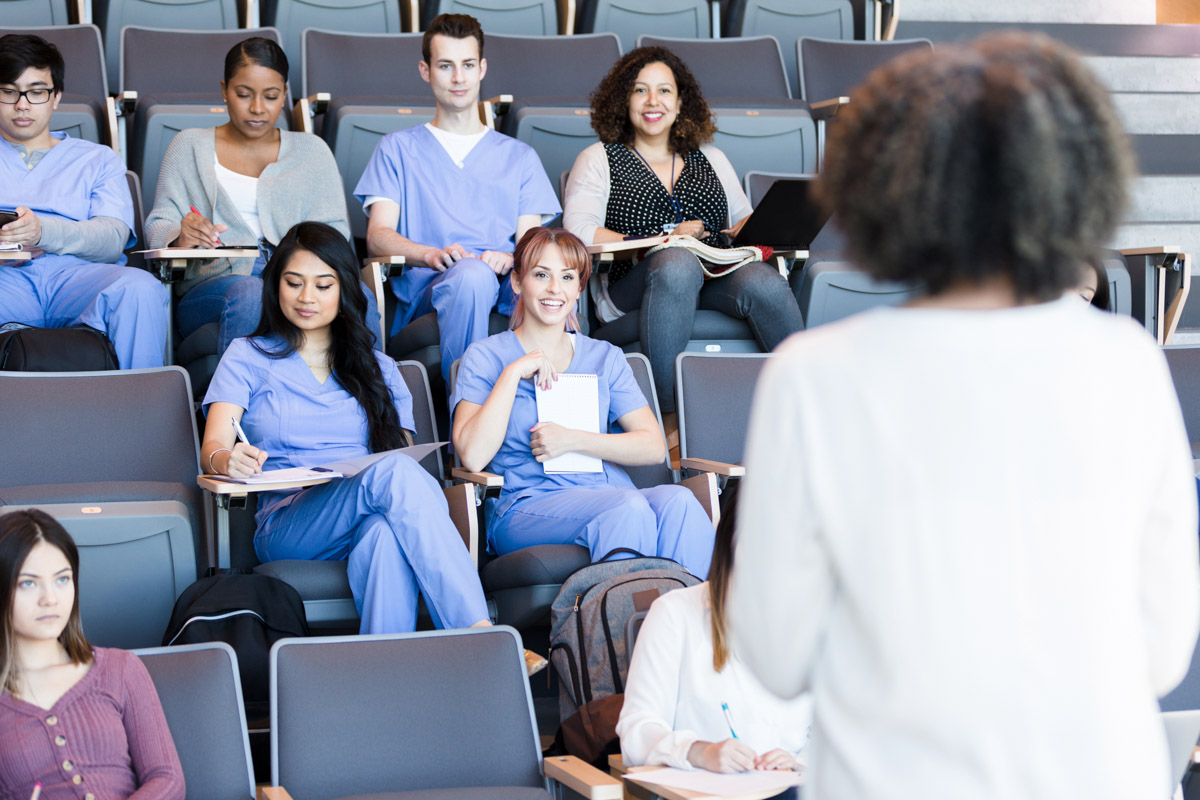 Curriculum tailored to the needs of international students
AMA-ZSMU medical campus, our medical faculty make sure that the programs and the teaching methods are in line not only with Polish and European standards, but also other international requirements, in order to facilitate our graduates' licensing procedures and improve employment opportunities back in their home countries, be it the USA, Canada, EU, U.K, India, Australia, etc.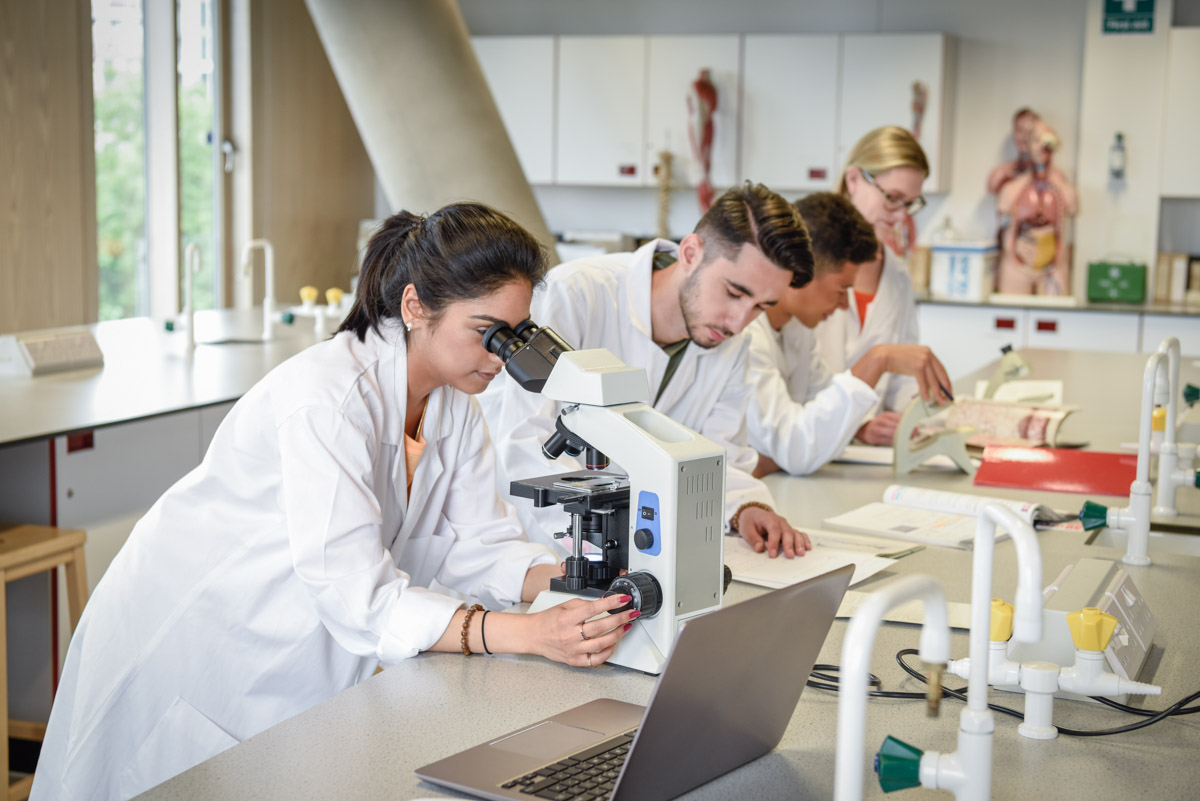 Hands-on approach, contact with patients and intensive clinical immersion
At AMA-ZSMU medical campus, our medical facilities and medical trainers provide the most effective learning experience on the basis of a real hands-on experience. For this reason, at AMA-ZSMU medical campus we implement cadaver labs, clinical rotations with patients, practice with standardized patients and medical simulation from the earliest possible stages of the training.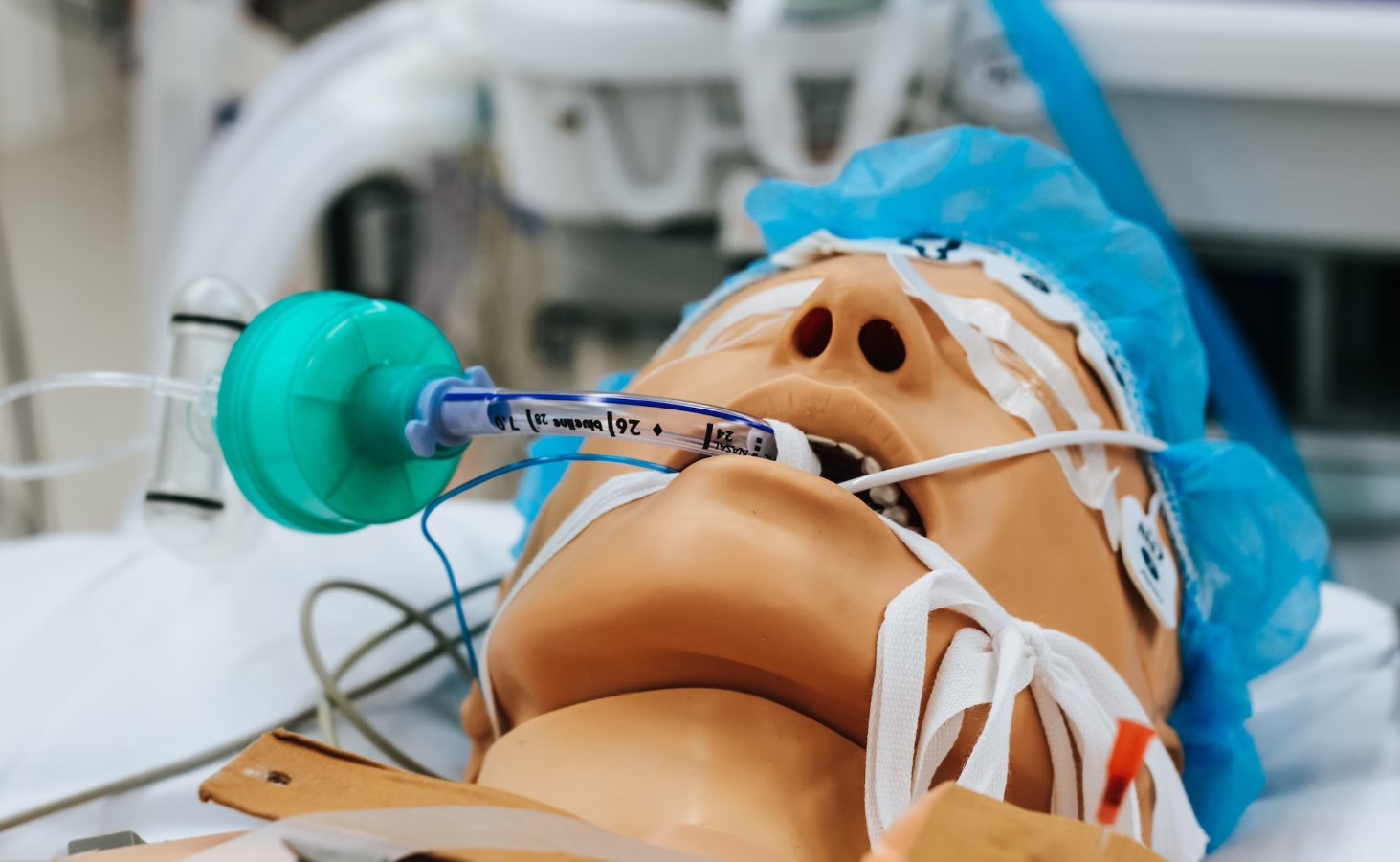 Top level medical simulation
AMA-ZSMU medical campus has a special area dedicated to medical simulation and standardized patients, as well as broad expertise in the field. Ultimately simulation and the use of medical simulations work to close the gap between the direct practice on a clinical patient and the theory involved in perfecting the skills necessary to best address the need of the patient. AMA-ZSMU is aiming to be one of the leaders in medical simulation education in the region. AMA-ZSMU medical campus's State-of-the-art equipment and qualified staff make this part of the training fun, challenging and very useful for all participating students.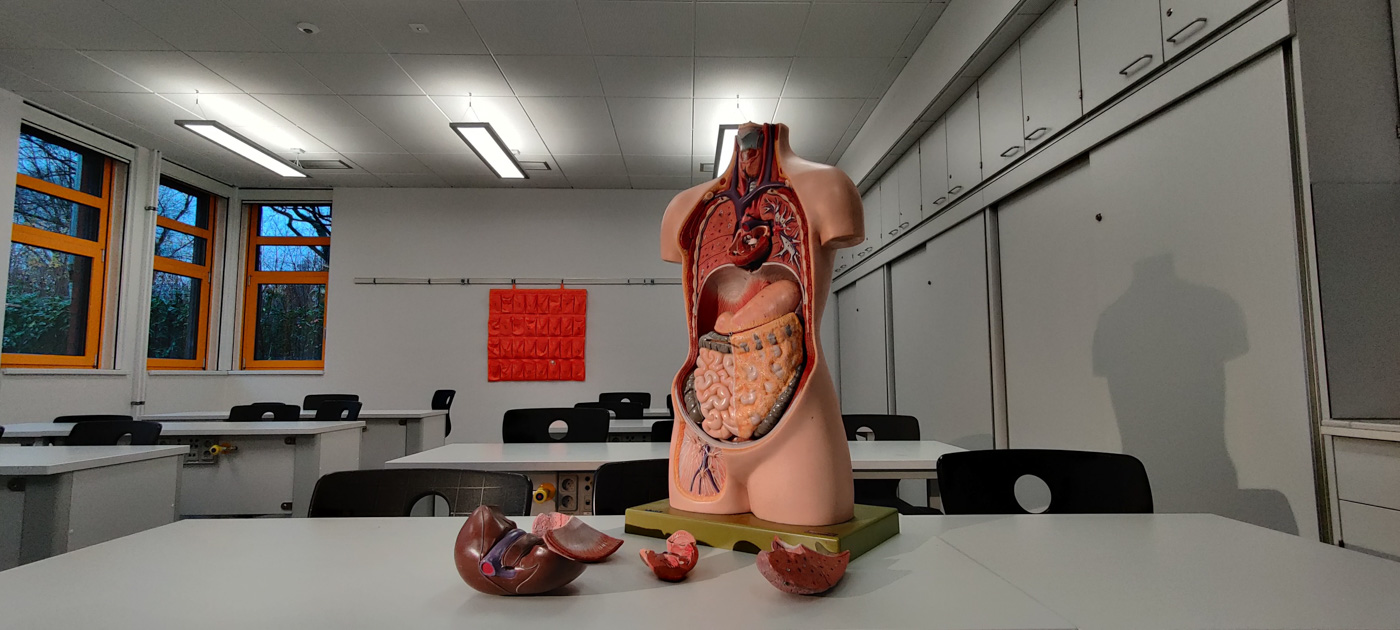 Student self-practice rooms with professional equipment
* At AMA-ZSMU Medical campus, students have multiple clinical skills practice rooms, designed and equipped to simulate a real-life family medicine doctor's office, available for student self-practice and preparation for OSCE-type exams (Objective Structured Clinical Examination.". OSCEs are very helpful in medical education because they allow a student to practice and demonstrate clinical skills in a standardized medical scenario.)
* The AMA-ZSMU Medical campus has a well-equipped ultrasound laboratory available for workshops and student self-practice. Voluntary initiative with cooperation with local and international healthcare partners.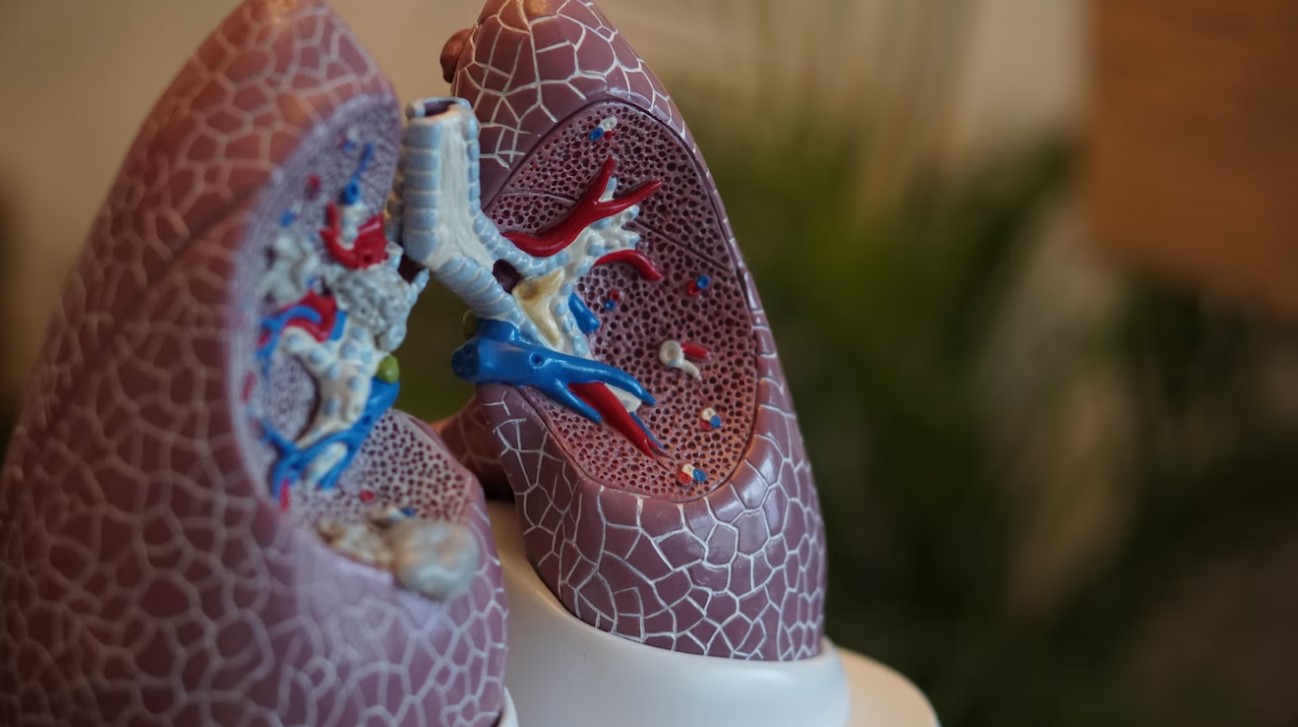 Voluntary clinical and research opportunities
At AMA-ZSMU Medical Campus students looking for additional professional experience have the opportunity to assist clinical staff in their daily hospital duties, including medical procedures and surgeries, in cooperation with various regional partner hospitals. Active students can also volunteer to take part in the ZSMU's extensive research activity in Poland and in other European countries. Getting involved in research projects and publishing papers is now easier with the assistance of other networks of partner medical universities world-wide. Further, numerous medical outreach initiatives through AMA-ZSMU Medical Campus global network of partners are open to ZSMU's student volunteers.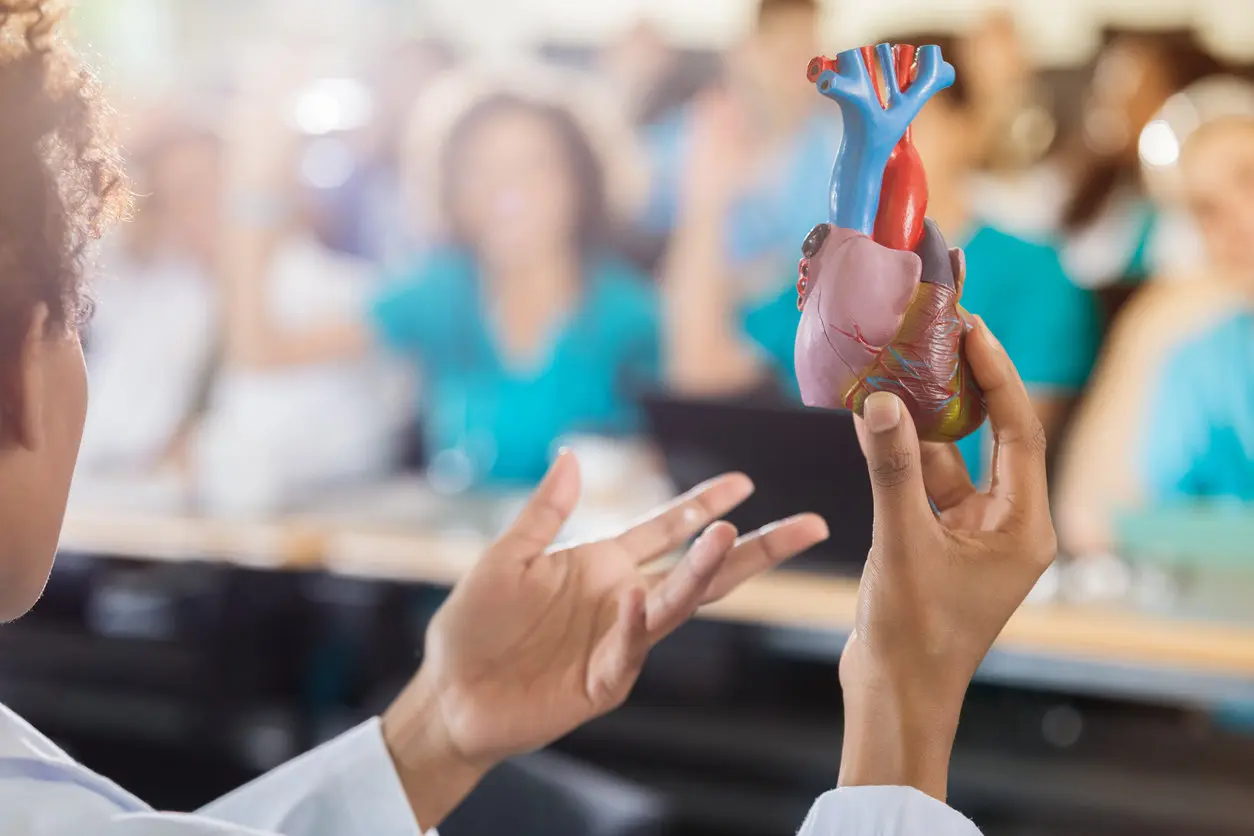 Objective Structured Practical Examination (OSPE) and mock licensing exams
OSPE, and mock licensing exams are offered by ZSMU at the AMA-ZSMU Medical Campus (OSPE assesses practical skills, knowledge and/or interpretation of data in non-clinical settings).  

The objective structured clinical examinations are widely used in health sciences to practically assess skills and competencies in a realistic clinical setting. The OSCEs are very helpful in medical education because they allow a student to practice and demonstrate clinical skills in a standardized medical scenario. Students have the opportunity to demonstrate competency in communication, history taking, physical examination, clinical reasoning, medical knowledge, and integration of these skills. It is meant to be a fair and accurate way to assess competence, as well as identify areas that need more work and practice.

Call for an appointment!
+48 698 362 412


Visit our Location
ul. Ofiar Katynia 6A, 37-450
Stalowa Wola, Poland